SIG unveils Bluetooth low energy wireless tech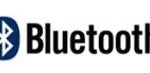 The Bluetooth SIG has announced the adoption of a new Bluetooth low energy wireless technology. The new low energy tech means that devices previously incapable of using Bluetooth will now be able to. Devices that operate on small coin cell batteries like watches, home entertainment gear, and medical devices will be able to use Bluetooth.
The low power tech can run for years on a standard coin cell battery according to SIG and is cheap to implement. The spec allows for two implementation types — dual and single modes. Current Bluetooth chips can also be used with the new low energy Bluetooth stack.
Single mode chips will let compact devices enable point-to-multipoint data transfer and other features. Data transfers are sent at 1Mbps and short data packets of 8-octet minimum to 27-octet max are supported. The range for Bluetooth low energy is up to 100 meters. This tech will open up a new world of mesh networking that can operate for medical devices like glucometers and watches will be able to network to get data and send data.