Sierra Wireless AirCard 753S and 754S debut at MWC 2011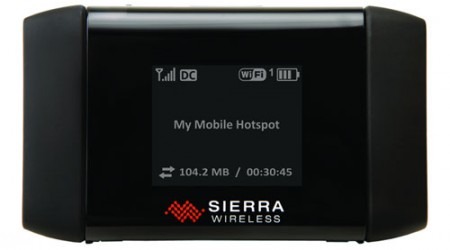 Sierra Wireless has announced a pair of new WiFi hotspots at MWC 2011 in Barcelona. The two new hotspots are the AirCard 753S and the 754S. Both of the devices are about the size of a deck of cards and are made to be lightweight for portability. The hotspots are easy to use and allow the user to connect in under a minute.
Both have LCD screens on them to provide a look at battery life, network strength, and the device connected. They have audible alerts for status of the device and more. The difference between the two devices is that the 754S supports 4G LTE networks and the 753s is a 3G only device.
The 753S is good for up to 42Mbps download and 5.76Mbps upload on DC-HSPA+ networks. The 754S is good for up to 100Mbps download and up to 50Mbps upload on LTE networks and will operate on 3G networks as well. Pricing and availability are unannounced.