Siemen's Slider S5 Automatic Iron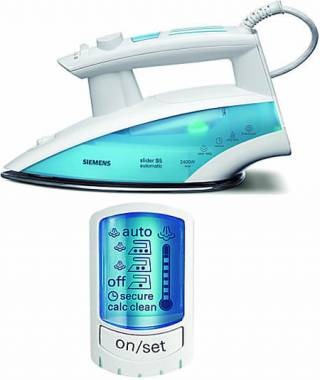 Ironing clothes can be a painstaking task, which is why Siemens has taken it upon themselves to provide us all with what's touted as the world's first automatic iron. This new savior of iron maidens is called the Slider S5 and features an auto-function that creates newly defined temperature levels that are suitable for all iron-able fabrics to prevent damage.
The Slider S5 has a slew of other features including an AntiCalc-System, 3-position automatic shut-off, vertical steaming function, 300ml water tank, and a "Inox-glissee" sole plate that delivers 40g of permanent steam per minute.
The Slider S5 Iron from Siemens [Via: GizmoDiva]