Sidekick 3 UK December release confirmed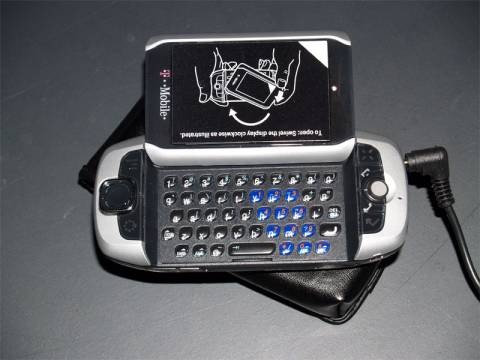 Hoorah!  T-Mobile UK have finally got off of their pink-tinged buttocks and announced the long-awaited Sidekick 3 release.  The keyboard-equipped, 1.3-megapixel camera sporting, screen-swivelling mobile messaging marvel will be available come December, with prices dependent on which tariff you sell your soul to. 
For the first time in a Sidekick device there's an mp3 player with a MiniSD slot for expandable storage.  Photos taken are automatically uploaded to T-Mobile's servers, saving on internal memory, and the same push-email and instant messaging abilities which made the Sidekick so popular are continued.  In the US, where this third generation device has been available for some time, IM fans can contact friends on AIM, MSN and Yahoo! messaging clients; T-Mobile's press release does not specify which standards they'll be supporting, so we can only hope it's all three rather than solely AIM as in the previous model.
Press Release [T-Mobile UK; thanks to Ed for the tip]