Shuttle XPC SX48P2: up to 8GB DDR3 RAM, dual Radeon HD 4870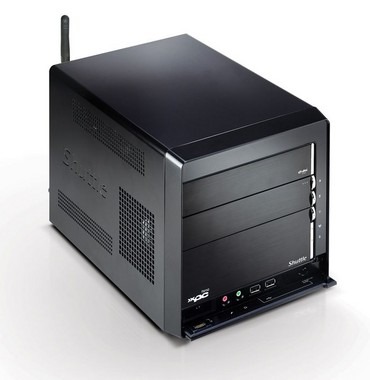 Shuttle have taken a lump hammer to any suggestion that a compact PC should be lacking in memory with the announcement of their XPC Barebone SX48P2 Deluxe.  Despite its size, the unit can manage up to 8GB of DDR3 RAM across four sockets, courtesy of Intel's X48 Express chipset.  In fact, Shuttle are really pushing the SX48P2 Deluxe as a miniature power-house, with support for Core 2 Duo and Core 2 Quad processors and dual PCI Express 2.0 x16 slots.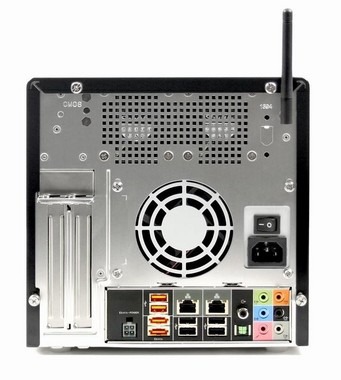 That means cards up to and including ATI's Radeon HD 4870 are supported.  There are also dual gigabit ethernet ports, eight USB 2.0 ports, four SATA and two eSATA and a Mini-PCIe socket.  WLAN, Bluetooth and 8-channel HD audio with Dolby Digital Live! and DTS Connect are pre-installed, as is a fingerprint scanner for biometric security.
To keep everything cool there's a dual heat-pipe system, and a 450 watt PSU (certified for 80 PLUS) handles power requirements.  Incidentally, I'm not sure what the disembodied legs are about.  Perhaps Shuttle is saying that the SX48P2 Deluxe has the potential for so much RAM that it'll blow your torso clean off?  Suggestions on a postcard, please.
The Shuttle XPC Barebone SX48P2 Deluxe is available now. with an MRSP of €485 before tax ($766).