Shuttle launches new SFF media powerhouse - XPC SG33G5B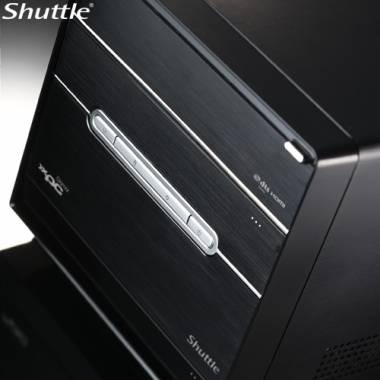 If you're looking for a SFF PC, Shuttle is usually a good place to start looking. They helped to change the way we think about computers, namely by how large we think they should be. So it's no surprise that they are releasing a new SFF box aimed at media enthusiasts.
Their new XPC SG33G5B Barebone will give you the groundwork to build a great media PC for your living room or office. It supports all current Core 2 Duo processors, as well as Core 2 Quad. With up to 4GB of DDR 2, you won't find any bottlenecks at the RAM.
The graphics are powered by the latest Intel G33 Express chipset which features Clear Video technology and HDMI output, for the best possible picture. 7.1 channel surround sound is supplied by the Realtek ALC888DD which supports Dolby Digital Live! And DTS.
The simple black box will easily blend in with the rest of your home theater equipment, so it won't stand our like a sore thumb. The XPC SG33G5B is available now for around $350.