Shuttle announces XPC Barebone SG45H7 with Intel G45 Express chipset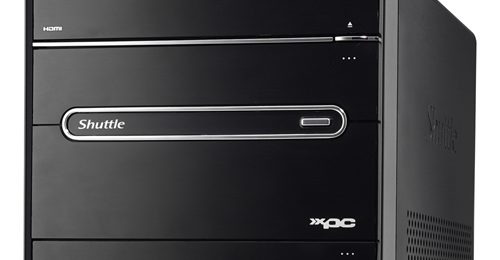 Shuttle announced their new XPC Barebone SG45H7 Mini-PC today which features an Intel G45 Express chipset and is perfect for offering up 1080p HD picture quality while maintaining a compact form factor. It definitely falls right in line with the rest of the XPC Barebone series.
This Mini-PC features an Intel GMA X4500HD graphics engine along with Intel Clear-Video technology. This makes for clear and bright HD playback. Also included is up to 16GB of DDR2 memory and a PCI-E-2.0 slot. Connections aren't a problem, either, with 8-channel audio, HDMI, VGA, FireWire, USB 2.0, eSATA, Gigabit LAN and optical SPDIF on both the back and front panels.
What's particularly cool about this model–pardon the pun–is that the heatpipe cooling system used on Shuttle XPC models has been perfected even more so that it cools even quieter. You can get the Shuttle XPC Barebone SG45H7 now from specialist retailers and costs EUR 319 or about $400.