Shutterstock CEO says Getty Images free pics are no threat to industry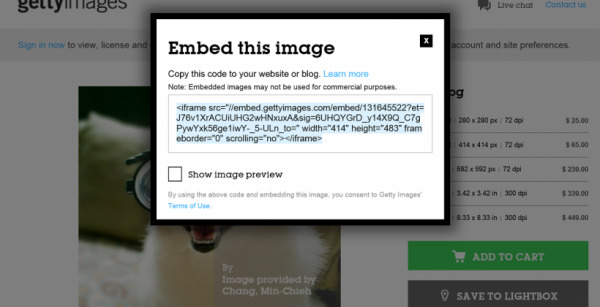 Getty Images announced a big change recently that opened up its image library to a huge number of users at no cost. There were a few major strings attached to the free images offer though. One of those big strings was that the images couldn't be used for commercial purposes.
The other major string was that Getty Images is allowed to serve ads over the top of those images. With those two things in mind, Shutterstock CEO Jon Oringer says that the free photos are no threat to the photo market. Oringer says that he isn't worried because 99.9% of the Shutterstock's business is from commercial use.
Oringer says that Shutterstock will continue to focus on that commercial business market. Oringer also noted that even if these commercial firms were offered images at no cost, he doesn't think they would take them. The odds of a commercial firm being willing to let Getty serve ads competing with their own ads are slim.
Oringer says that companies would be willing to spend a "couple dollars" to ensure that there are no competing ads shown. Shutterstock shares are down since Getty made this announcement, but Oringer says that it's not uncommon for his company's shares to go up and down when there is no news going on.
SOURCE: Forbes