Shure unveils new SRH750DJ pro DJ headphone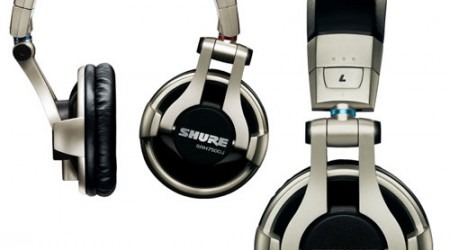 One of the first things that most of us do when we get a new MP3 player or music phone is to upgrade the ear buds that the device comes with to a better sounding set. Among the most popular upgrade sets around is the line of Shure headphones. Shure has announced a new addition to its professional line of headphones called the SRH750GJ Professional DJ Headphones.
The new headphones have custom 50mm drivers tuned for high bass output with extended highs and maximized power handling. The special features are intended to optimize the headphones for use with DJ Mixers.
The padded ear cups swivel 90 degrees to allow control of placement on one ear when mixing and the headphones have replaceable cables and ear pads. Other features include a closed-back design to eliminate external noise, a 10-foot coiled cable, carry bag, and a 3,000 mW input power capability. The SRH750DJ headphones will be available for $149.99 in November.