Showtime to join HBO, will stream content in 2015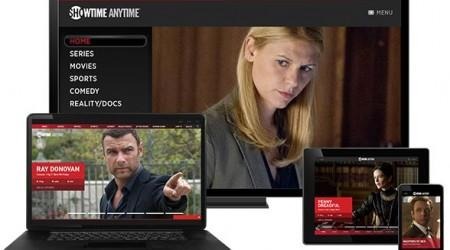 The promise of HBO without a cable subscription has many excited for what's on the horizon for non-cable TV service. Not to be outdone, CBS is now saying Showtime will join the streaming fracas in 2015. In the company's third quarter earning's call, CBS Chief Executive Leslie Moonves was more than on the fence about Showtime's streaming-sans-cable aspirations in 2015, saying it's "fairly definitive". In the hopes we won't take it lightly, Moonves also called what's coming "over the top".
CBS is no stranger to streaming, having debuted their new 24-hour news service digitally. Showtime, though, that's a different beast entirely.
According to The Wall Street Journal, CBS's third quarter revenue spike was heavily peppered with content-licensing and subscription fees from TV operators. On a 2% total increase of revenue to $3.37 billion, licensing and distribution rose 4.3% to $1.4 billion.
Still, CBS's programs are easily obtained via a variety of ways, sometimes free with a rabbit-ear antennae. Showtime currently requires a cable subscription, even if you want to access their content via an app.
It's likely iterative for CBS to offer Showtime as a streaming-only offering, though. The company has a $6/month service to stream their content, but much of that is available via other avenues like Netflix. We don't know how much CBS thinks we'll pony up for a streaming Showtime option, but expect it to be much more than $6/month, especially if it's "over the top".
Source: The Wall Street Journal