Showtime reveals return dates for hits 'Shameless' and 'Ray Donovan'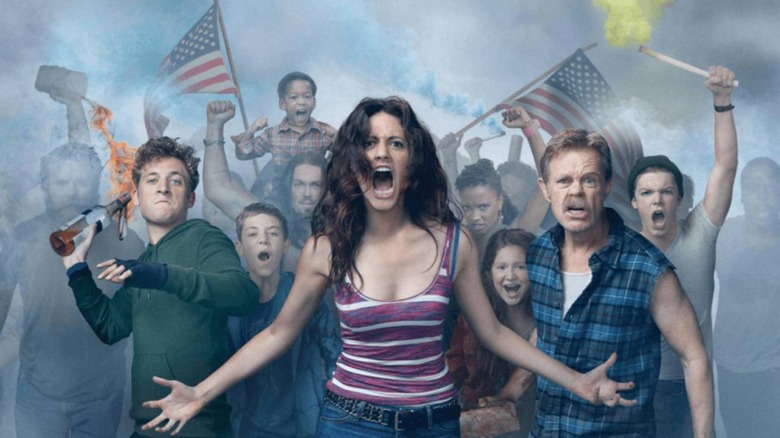 Showtime has revealed the premiere dates for the upcoming seasons of Shameless and Ray Donovan, two of the network's most popular offerings. The announcement was made at the Television Critics Association, during which the network revealed the premiere dates and time slots for both programs, as well as info on Jim Carrey's Kidding.
Warning: There are spoilers for these shows ahead. Do not proceed unless you're all caught up or don't mind having the most recent seasons spoiled!
Shameless, one of Showtime's most popular and longest-running shows, will return for its tenth season on November 3, a Sunday, at 9PM. Joining that premiere with be Kidding Season 2 starring Jim Carrey immediately after on the same date. A couple of weeks later on November 17, also a Sunday, fans will get the seventh season premiere of Ray Donovan at 8PM.
Season 9 of Shameless didn't leave much to the imagination, except where Fiona will end up. Show character Debbie will take over Fiona's role as the home matriarch while Frank, the series' persistently drunk father, milks a leg injury to score prescription drugs.
Similarly popular is Showtime hit Ray Donovan, a series about a 'fixer' for the wealthy elite who need problems to disappear. In the show's seventh season, Donovan will toggle between being a family man and being the character fans have come to know.
Newer to the network is Kidding, a show about a kids TV host named Jeff Pickles played by actor Jim Carrey. The character develops a 'controversial' method for talking to kids after his show "Mr. Pickles' Puppet Time" goes off the air. Watch the season's trailer (above) for more info.