ShowStopppers at CES 2012 Wrap-up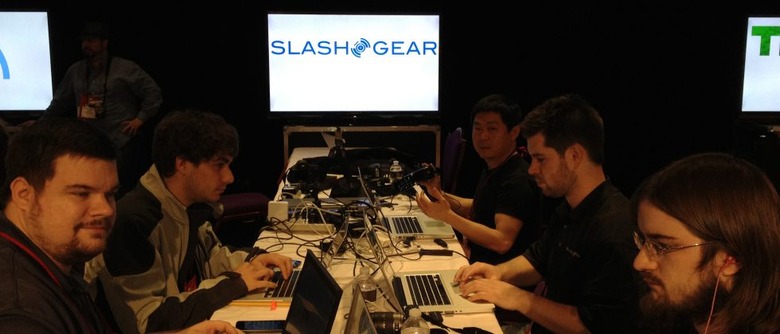 We spent the last few hours talking to some of the most interesting figures at CES, thanks to the annual ShowStoppers event at the Wynn hotel. Showstoppers pulls together some of the most interesting demonstrators at CES and puts them in one room for newshounds like us to gobble up while we get some much-deserved food and drink.
As in past years, SlashGear was featured as one of the premiere technology press partners for the ShowStoppeers event. we'd like to take this oppourtunity to thank the organizers for their support and their service, without which we would not have been able to deliver our Insider Talk series of video interviews tonight. From all of us here at SlashGear, thank you Showstoppers!

We'd also like to extend a big thank you to all our presenters, who were kind enough to join us on-stage to demonstrate their latest products. We'll be bringing our readers in-depth information and more hands-on coverage of the featured products and services. We'll be here at CES until the end, bringing you the latest news from the show floor.