Shiny Pokemon GO Luvdisc just appeared for Valentines Day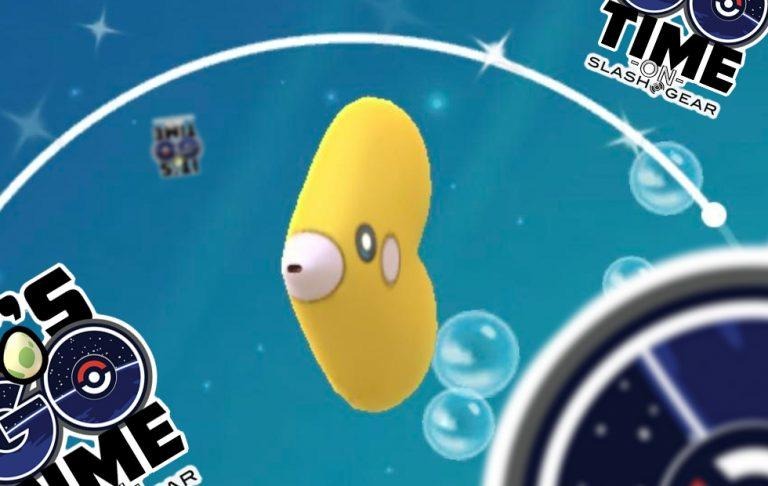 Yes indeed, programs, there is a new shiny Pokemon in Pokemon GO this week. Starting today – and going for a few days into the future – the most heart-shaped of Pokemon, Luvdisc, is available in its most shiny of forms. Incidentally this shiny form is the less lovely of the two, as it is yellowy, but it is a heart nonetheless!
Other bits and pieces of bonus features are included in Pokemon GO this week too. Luvdisc captures this week give users 3x the stardust! Each Luvdisc will get you more stardust than you could ever want for such a strange creature! That bonus will last until February 15th – and likely a little beyond, but we'll see!
All day Valentines Day users will be able to roll with Lure Modules that last a whole 6 hours. That's significantly more than they usually last on each Pokestop. This bonus does not seem to be going past Valentines Day – or at least Niantic's not said so – so be careful how late you attach them to your local spinner. These spinners are said to go pink, but so far we've only seen them turn purple, as normal. Cross your fingers for rainbows!
To roll with this newest version of Pokemon GO, users will need to update using their respective app stores. Android app version 0.91.2 will be needed for Android phones. Those with iPhones will need version 1.61.2 for iOS. These versions are currently fully available in their respective app stores.
Those wondering why not every single Pokemon is now from the Hoenn region – that event ended yesterday. Some are still feeling the effects, but for th emost part, the all-Hoenn update is done. The in-game shop inclusion of Special Boxes continues on, however. These Special Boxes containing Raid Passes, Incubators, and Star Pieces will be in effect until February 22nd.