Shenmue 3 trailer can't hide fan rage over Epic exclusivity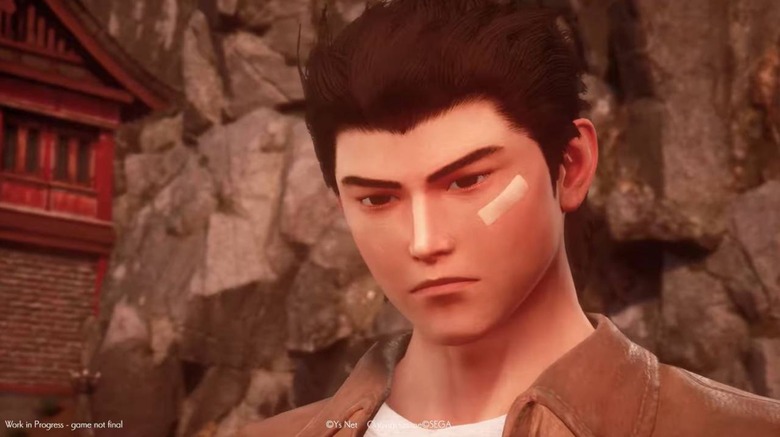 Even though Shenumue 3 was recently pushed back a few months, it's still far enough along in development to make an appearance at E3. Deep Silver and Yu Suzuki delivered a new trailer for the game during E3 2019's PC Gaming Show today, but unfortunately, that trailer was also accompanied by what's sure to be some controversial news. Shenmue 3, as it turns out, will be exclusive to the Epic Games Store on PC.
Before we unpack the Epic Games Store exclusivity deal, let's take a look at that trailer. The whole thing is fairly brief but it does have quite a bit of action, giving us quick glimpses of combat and showing us our boy Ryo being a stand up guy. Check it out below.
Unfortunately, the release of this trailer has been tainted for a lot of folks by the announcement that the PC version of Shenmue 3 will be exclusive to the Epic Games Store. Deep Silver and Suzuki's studio, Ys Net, announced the exclusivity deal in a Kickstarter update today, saying that Epic was the "the best distribution platform option" when they were "looking for the most enjoyable experience on PC."
We'd have you guess what kind of reaction that announcement is getting, but you don't need to. The comments section on that Kickstarter update is filled with people demanding a refund, with many pointing out that they specifically selected the once-promised Steam version when they backed the game. New comments are flooding in at a decent clip too, so to say backers are upset is definitely an understatement.
PC gamers in general seem frustrated with Epic using exclusivity deals as a way to bring in more users to the Epic Games Store. Over the past few months, we've seen some major titles give Steam the cold shoulder in favor of launching on Epic, and Shenmue 3 isn't the only upcoming game that will be exclusive to EGS. Will the pushback against Deep Silver's decision be enough to get it to reconsider going exclusive to the Epic Games Store? Time will tell, but for the moment it seems this decision is backfiring in a big way.