Shelby American offers $3,000 discount on Super Snake and GT350 with caveat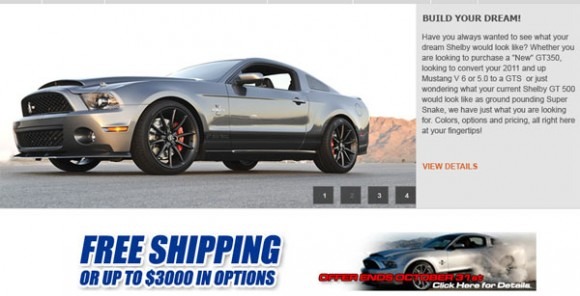 If you have been dreaming about sending your Mustang to Shelby in Las Vegas to be made over into a Super Snake or a buying a new Shelby GT350 the company has a nice deal going on until the end of the month. If you send your car out to Vegas before Halloween, you can get $3,000 off the transformation. The catch is that you have to provide your own transportation from the factory back to your home or fly out and drive home in your tweaked ride.
You can then take that $3,000 credit and use it to add more options to your car's transformation. The special deal will still have Shelby picking up the car from the customer included in the price of the upgrades. The customer only has to handle delivery back home.
To secure the deal the deposit and the base car has to get to Shelby in Las Vegas by October 31. You have a few weeks to go if you want one of the special cars. It would be awesome to have a Super Snake built and then drive it home.