Shazam re-adds Spotify; Beats Music quietly added too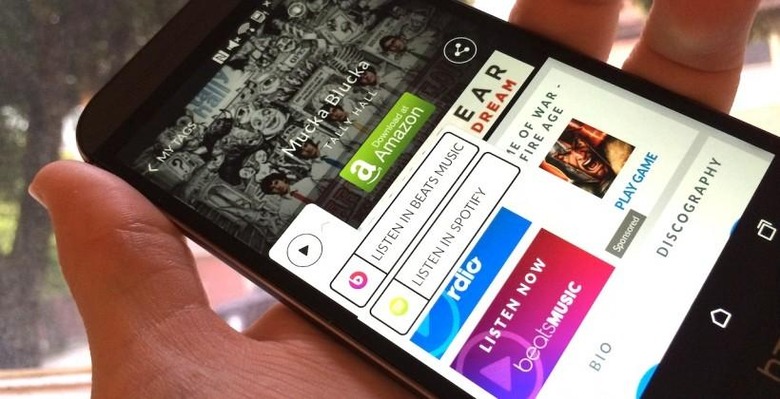 Shazam has restored Spotify integration to its music identification app, while also quietly adding support for the Apple-owned Beats Music in its latest upgrade. The app, which uses audio fingerprinting to identify the song playing near you, had removed the ability to open a recognized track in Spotify from its free version; now, it's back.
As a result, you can tag a track from the Shazam app and then choose Spotify from the drop-down "Play" menu. The song will open up in Spotify's app, assuming it's available in the streaming service's catalog.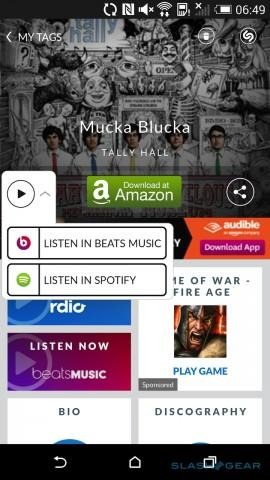 Shazam also tells us that the integration is also now available into more countries, with Mexico and Germany both getting Spotify linking in the app for the first time.
Meanwhile, while Shazam hasn't officially announced it yet, Beats Music integration has also been spotted in testing.
9to5Mac observed the "Listen in Beats Music" option in their Shazam iOS app, though to actually play back a song using the service you'll need an active account (either the 14-day trial or a full subscription). We've since confirmed it's in the Android app as well.
Earlier this year, a deal between Apple and Shazam indicated the music identification system would power a new track finder feature in Siri. That's expected to launch as part of iOS 8, later this year.
The new version of Shazam is available to download now.
VIA 9to5Mac
SOURCE Shazam