Shazam passes 300 million global users and shows off new apps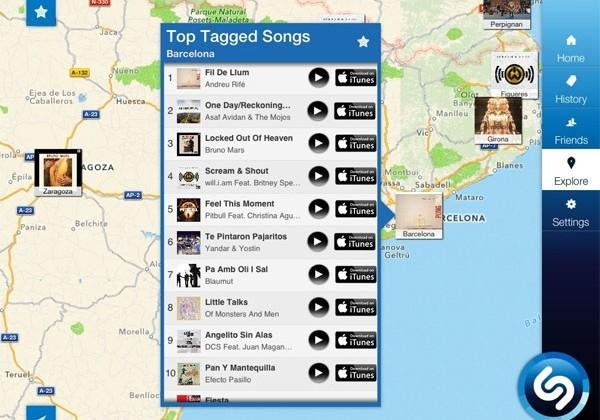 Shazam calls itself a media engagement company, but it's more like a social network for music and television fans making it easy to identify new content. The service allows fans to see what TV shows and music people are tagging and a lot more. The service is taking the time to brag that it has passed 300 million global users and that it will be unveiling a new version of its software for iPad and Android tablets.
The updated apps will allow fans of the service new streams of activity to explore allowing them to talk about what songs people are tagging and in the United States the updated apps will support TV shows people are currently watching. The updated apps also offer a new interactive mapping feature for music fans. This mapping feature allows users to explore the music people are discovering in cities around the world.
Shazam will also be bringing free, unlimited-usage tagging to the app as well as full-screen LyricPlay lyrics or music. Shazam isn't offering a specific timeframe for the apps to be updated only stating that the update will be available in the "coming weeks." The updated app offering has a new home screen making it easier to find out what's most popular in the Shazam Tag Chart right now.
The Shazam Friends feature makes it easier for users to discover new music and media from their friends and to comment on their friends' tags. The tagging services also been updated making it faster and allowing people to identify what they're watching or listening to in as little as one second. Sharing is also improved making it easier to share with friends via Facebook, twitter, e-mail, and other social networks. The new apps will also sport automatic resubmission to prevent people from having to manually resubmit tags when connectivity is poor.
[via shazam]