Shazam introduces Spotify integration for Android users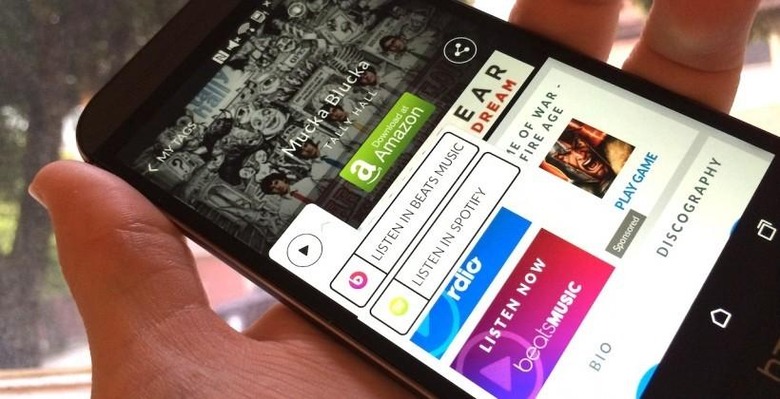 Doing what they did for iOS users last month, Shazam and Spotify are teaming up again to bring the same set of features to the Android platform. This practically turns Shazam into an all-in-one jukebox for your music listening pleasure. That is, of course, if your music habits are intricately tied with Spotify's collection. That said, Shazam has also partnered with other music streaming services to bring the convenience of listening to your music and identifying them right within the app itself.
Shazam is primarily a service for discovering and identifying music that is playing around you, be it from a radio, TV, or music player. It offers the convenience of buying such identified music from Amazon or Google Play Store. Naturally, it has social media integrations that lets you share your discoveries on the Internet.
The service has recently gone beyond that simple use case in order to offer its users more than just a discovery service. Last December, it introduced features that would let Shazam stream music from Rdio and Spotify without having to ever leave the Shazam app. Since you're streaming content from your Spotify account, there isn't much discovery to be made, but it does offer convenience and a few perks.
Now those features are landing on Android as well. With Spotify integration, Shazam app users can listen to full Spotify tracks right inside Shazam. The integration, however, goes both ways. Users' Shazams will automatically be added to Spotify as a playlists, whether it be the generic "My Shazam Tracks" playlist or any playlist of your choice.
The update to the Shazam app for Android is already rolling out to users, but you don't need to be a Spotify user to enjoy those features, as Shazam also integrates with Deezer and Rdio to bring similar full listening to Android users as well.
Download: Shazam on Google Play Store