Sharp's new infrared color camera is first of its kind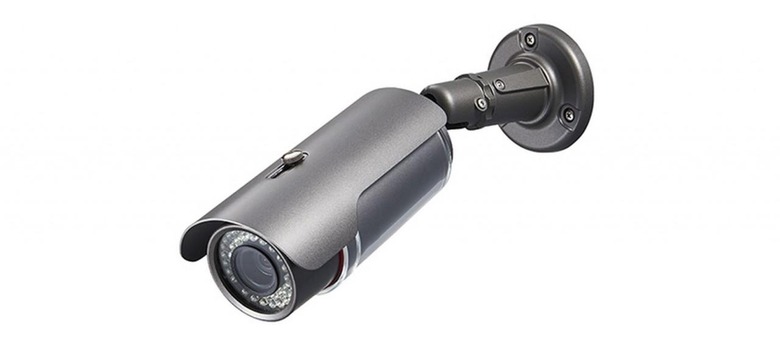 Sharp's clinically-named LZ0P420A Infrared Color Night-Vision Camera looks like most of the other slim connected security cameras on the market: it is cylindrical and hinged with a lens surrounded by infrared LEDs. The big difference comes in its functionality — this is the first camera of its kind able to record color footage is completely dark settings, boosting the quality available to businesses and others in need of a security setup.
The announcement comes from Sharp itself, which is touting its new color camera as an industry first. The unit is equipped with an infrared color night-vision CCD sensor made by the National Institute of Advanced Industrial Science and Technology and Sharp, allowing the camera to capture color images in zero lux (completely dark) environments.
The camera can record video at 30 frames-per-second and can snap images at 1280 x 720 resolution, doing so in color via a single-sensor system, says Sharp. The single-sensor setup allows the camera to be compact in size despite being big in functionality. The maker promises high-quality video even in no-light settings.
The camera is being hawked at businesses, not the average consumer, and as such it supports HD-SDI output, making it easy to swap out the camera in place of others. The device won't be available until November 28, and Sharp says monthly production sits at 4,000 units. Nanolux Japan will be serving as the device's distributor.
SOURCE: Sharp