Sharp unveils Cocorobo @ Home virtual management system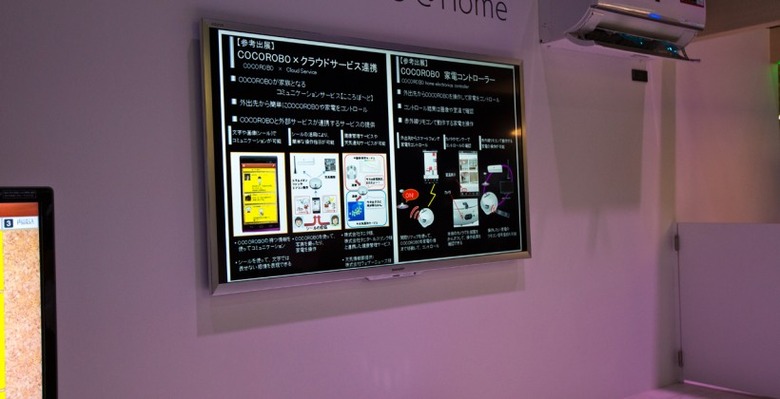 Anyone remember the Disney Channel Original Movie Smart House? We're thinking that some of the executives at Sharp watched that movie and then decided we needed something like that in real life, as Sharp unveiled a new virtual management system called Cocorobo @ Home at Ceatec 2012 in Japan. The best way to describe Cocorobo @ Home is as a system that allows you to control all of your Sharp appliances from one simple interface.
We're talking the whole kit and kaboodle – air conditioning, fans, kitchen appliances, outdoor lights, indoor lamps. All of it can be controlled remotely through Cocorobo @ Home. You can even link your family's phones, televisions, and tablets to the Cocorobo @ Home, which will show you where in the house everyone is.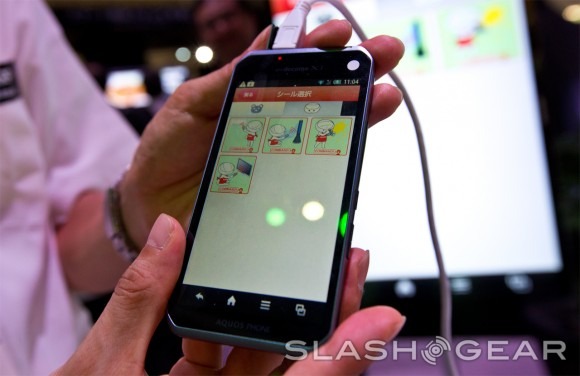 Need to get a little vacuuming done? You'll be pleased to know that Sharp has a new vacuum designed to work with Cocorobo @ Home to. Rather confusingly, the vacuum itself is called Cocorobo, and in addition to being controlled through the Cocorobo @ Home app, you can also control the Cocorobo vacuum through simple voice commands. For instance, you can ask Cocorobo – which looks similar to an iRobot Roomba vacuum and features a Sharp plasmacluster air purifier – how much battery it has remaining, or how much space is left in the dust bin.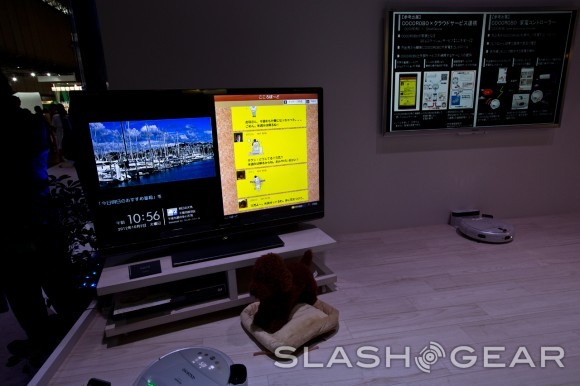 It seems that Cocoboro @ Home will work with other non-Sharp products as well, as users can hook up their TANITA scale with Cocorobo @ Home to track their weight loss. You can also set up Cocorobo @ Home to remind you when you forget to weigh in. All of this sounds really awesome, but don't expect it to arrive in your household for a long time – Cocorobo @ Home is still a concept product, and it sounds like it might be a while before it makes it to market. Still, we'll be following it throughout the development process, so keep it here at SlashGear for more information.