Sharp shows off parallax barrier display in smartphone-like device at IFA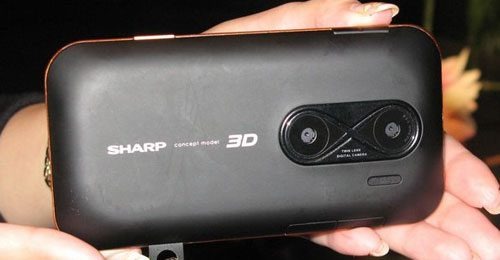 IFA 2010 has come and gone, but the cool products are still tricking onto the scene that were at the show. One of the more interesting devices I have seen so far came from Sharp and was a concept device that looks like a large smartphone.
The concept device used a parallax barrier display to show 3D images and content without needing to wear glasses. The dual lenses on the front of the device also give away the fact that the thing can take 3D photos. The concept at the show apparently only took still shots and displayed them despite looking like a smartphone.
The specs included a pair of 5MP CMOS sensors spaced 30cm apart. The sensors are also capable of recording HD video at 720p resolution and 30 frames per second. The screen of the device is 3.8-inches and has an 800 x 480 resolution.