Sharp Quatron 3D LCD HDTVs arriving this summer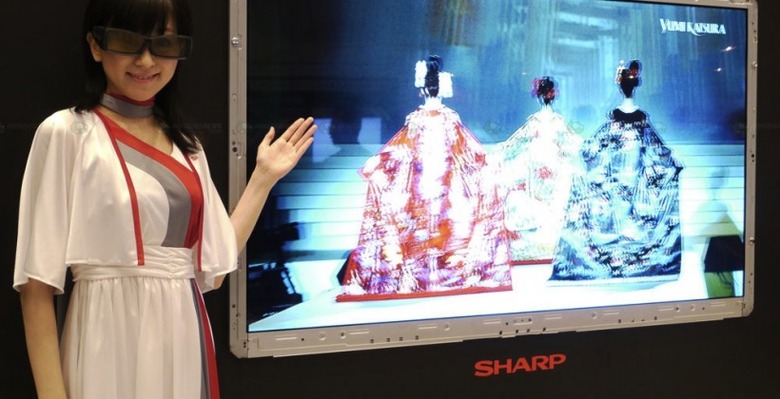 Sharp have become the latest HDTV manufacturer to tip their hand with regards a 3D launch, confirming that they will be releasing 3D-capable models this coming summer.  The Sharp Aquos 3D TVs will use the company's new four-primary-color Quatron 3D LCD panels, which are apparently optimized for 3D viewing and is, in fact, 1.8x brighter when viewing 3D content (which requires special glasses) than 2D content.
As well as the usual red, green and blue pixels, the new Sharp Quatron 3D panels throw in yellow as well; they also have a new processing technology called FRED (Frame Rate Enhanced Driving) and side-mount scanning LED backlighting, which apparently reduces crosstalk (aka ghost images when viewing 3D content).  The end result is brighter colors that are more vivid than those of rivals.
While specific launch dates are yet to be finalized, the new HDTVs are expected to arrive in Japan in June 2010.  No word on pricing at this stage, but Sharp say they'll be offering sets up to 60-inches in size.  Video demos of the tech here.