Sharp outs 5.5-inch 4K display with 806ppi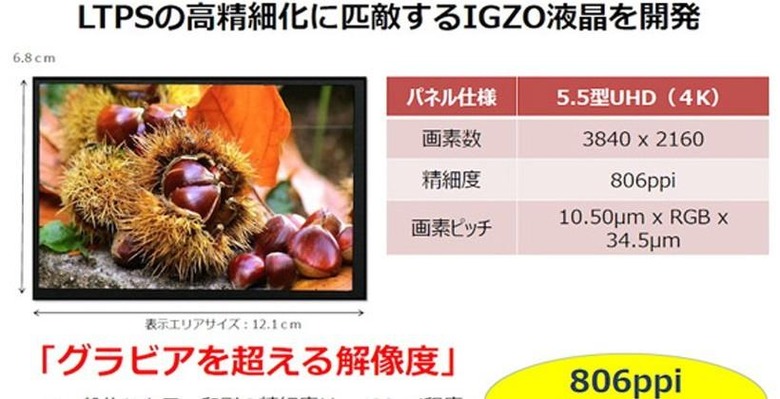 Sharp has announced a new display sized for use in smartphones that sounds very interesting and is one of the highest resolution displays we have seen. The little screen measures 5.5-inches making it well suited for use in phablets and has 4K resolution. The native resolution for that screen is 2160 x 3840.
Word is that the new screen is set for mass production in 2016. One of the key specifications for the display is that it will have a pixel density of 806ppi. That is a massive amount of pixel density and should make for an incredible image.
A rumor is making the rounds that Sharp is working on a larger screen for Apple that will have resolution of 8K, or 4320 x 7680. Higher resolution is great, but there isn't a lot of content on the market right now that take advantage of super high resolutions.
We always get into a chicken or the egg situation; you need the screens that can support the higher resolution before content aimed at that resolution will be made. The time frame for 2016 is unknown, but this announcement came directly from Sharp so unless something happens with the production plans, we should see the screen sometime next year.
SOURCE: PhoneArena