Sharp may supply Apple iPad 3 LCDs, already supplying iPhone displays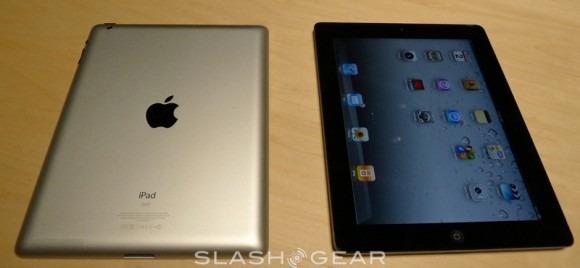 Sharp has long been rumored to be a runner up as a major display supplier for Apple and now new reports suggest that the company has successfully won the bid and has already been supplying screens for Apple's iPhones. Citing sources familiar with the matter, the WSJ reveals that Sharp will be supplying Apple's next-gen iPads with LCD screens that are manufactured at Sharp's Kameyama No. 2 plant in central Japan.
The source also claims that the Apple is investing in Sharp's Japanese manufacturing facilities. Although no investment figure was divulged, we've heard rumors from analysts previously that Apple planned to invest $1 billion. The move is part of Apple's efforts to work with multiple component makers to ensure sufficient supply of parts for its iPhones and iPads.
The source further claims that Apple already uses Sharp displays in its iPhones and plans to also use Sharp displays for its next-gen iPhone that's due out sometime next year. LG and Samsung were said to supply the displays for Apple's iPad 2, with a supply bottleneck earlier this year that was rumored to be the result of some faulty light leaking displays from LG, although these reports have not been confirmed.
Moving screens supply to Sharp will help ease off reliance on LG and especially Samsung, which is currently locked in several patent battles with Apple across multiple continents. Sharp is also said to be supplying Apple's rumored iTV for 2012.
[via 9to5 Mac]