Sharp Japan launched new Aquos D energy-saving LCDs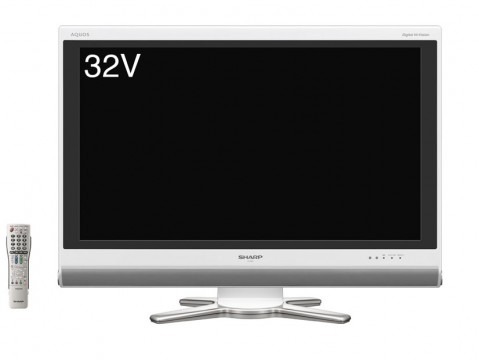 Sharp Japan dished out a trio of low end LCDs, a new series of low power consumption and environmental friendly Aqous D lineup in 20, 26 and 32-inch HDTV displays with 1366x768 pixel resolution panel.
The new Aqous LCDs are capable of 450 cd/m2 luminance output, the 32-inch is better equipped in contrast department, rated at 3000:1 contrast as oppose to its smaller siblings with 1500:1 rating. Other features included analog/digital tuners for Japanese broadcast system, improved image processing LSI unit, noise reduction digital amplifier and HDMI connectivity.
There aren't much to go on with the basic Aquous D except its energy saver performance to achieve over 50 percent power reduction. The Sharp units are sensor-based displays to auto adjust backlit brightness, but unlike the Sony's eco friendly Bravia, its auto shutdown function reads signal inputs instead of scanning the presence of audiences in the room.
All models are available in three colors from red, white to black, and are scheduled to be released in Japan on the 20th this month. The 32 inch model will be selling for 140,000 Yen ($ 1,556), while the 26 and 20 inch models are priced at 110,000 Yen ($ 1,230) and 90,000 Yen ($ 1007) respectively.