Sharp IS01 Android MID for KDDI packs multitouch, EVDO Rev.A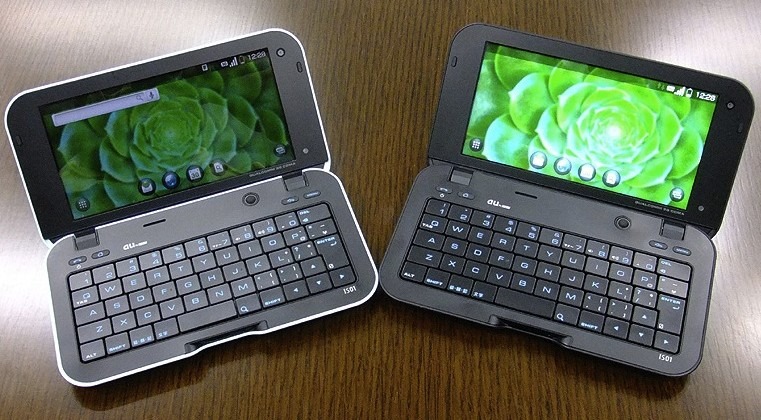 Japanese carrier KDDI have unveiled their own Android based offering, and rather than a smartphone it's a 3G-enabled MID.  The Sharp IS01 packs Qualcomm's 1GHz Snapdragon processor, a 5-inch 960 x 480 multitouch display and a full QWERTY keyboard, together with integrated EVDO Rev.A, WiFi b/g and Bluetooth 2.1+EDR.
Since this is a Japanese device, there's also plenty of stuff the rest of us could never hope of getting, such as a 1-Seg TV tuner.  There's also IrDA, along with dual cameras – a 5.27-megapixel one on the back, and a 0.43-megapixel snapper up front for video calls.  Storage is via either 3GB of onboard memory or a microSD card slot, and the whole thing measures in at 149 x 83 x 17.9 mm.
Battery life is apparently good enough for 310 minutes of talktime or 200hrs of standby.  Sharp are preparing two versions, apparently, one for consumers (which should hit the market in October this year) and another, on sale from May 2010, which is targeted at developers.  No word on pricing at this point.