Sharp expected to sell shares to Foxconn for less amid decline in value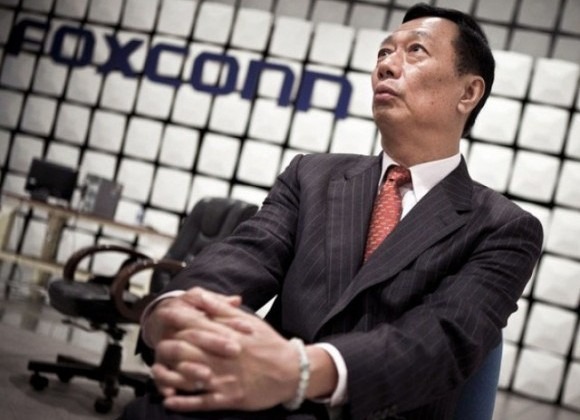 It's hard to believe that amid such huge demand for smartphones and tablets, Sharp Corp. is seeing its stock prices declined. The main market categories that Sharp operates in are liquid crystal displays, LCD television sets, and solar panels. All of its main markets are unprofitable at this time. Sharp is expected to post a loss of ¥250 billion for its fiscal year ending in March of next year.
The company also happens to be sitting on ¥1.25 trillion of interest-bearing debt. When things went bad at Sharp, the company reached out to one of its industry partners Hon Hai Precision Industry Co, otherwise known as Foxconn. Foxconn builds many of the most popular devices on the market such as the iPhone and lots more.
Foxconn agreed to purchase 9.9% of Sharp at ¥550 per share working out to roughly $7 per share here in the states. The total purchase of 9.9% would cost Foxconn $800 million at the previously agreed price. Sharp has continued to decline in revenue since the deal was first brokered meaning its stock price has declined as well. That decline in stock price means that Sharp is likely to sell to Foxconn at a lower price than previously agreed.
The Wall Street Journal reports that on Monday, Sharp stock ended the day 6.1% down selling for ¥186 per share. That is significantly less than the ¥550 per share that Foxconn agreed to pay in March of 2012. The decline in stock price means that Sharp won't raise as much money as expected with the sale.
[via WSJ]