Sharp Ereaders & Ebook Service Coming This Year; Verizon Deal Tipped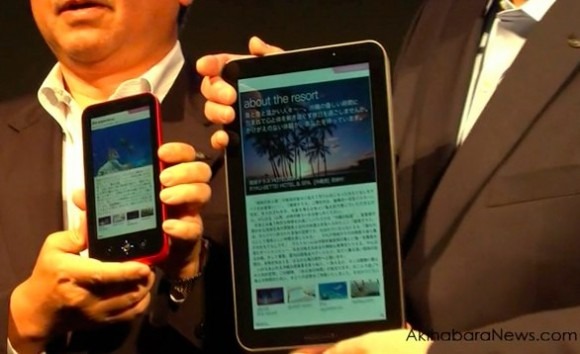 Sharp has announced plans to launch a Kindle rival, complete with both ebook distribution services and ereader devices.  At a press event in Japan, the company showed two prototypes, both using LCD displays rather than e-ink panels like Amazon's ereader; that will allow readers to also play audio and video content.
The two prototypes had a 5.5-inch and 10.8-inch display respectively, complete with touchscreen interfaces.  They'll use the XMDF format, already popular in Japan, which pulls together text, A/V content and more into something that can be read on cellphones, set-top boxes and tablet-style ereaders like these.
The company has apparently negotiated various deals with publishers in Japan and abroad, though is yet to name any partnerships nor detail their expected launch schedule.  However a deal with Verizon is tipped, with the US carrier supporting both the Sharp hardware and the ebook store.  Sharp say they'll reveal more on the two prototypes later in 2010.
[via E-Reader-Info]