Sharp made a double-notch phone - but for a great reason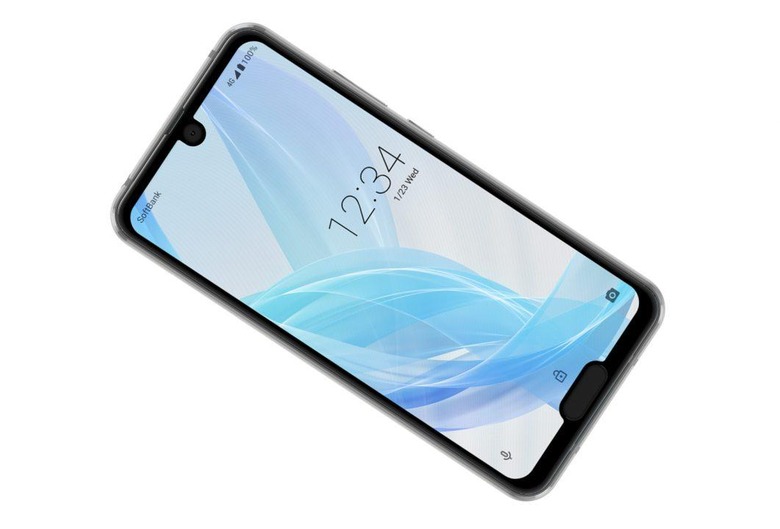 Sharp heard you complaining about smartphone display notches and clearly decided to really give you something to moan about, with the new Sharp Aquos R2 Compact having not one but two of the screen cut-outs. The diminutive Android phone has one of Sharp's well-esteemed IGZO LCD displays, but to stay true to its "Compact" billing it takes bites out of that panel top and bottom.
So, the 5.2-inch LCD offers 2,280 x 1,080 resolution, but you'll have to stomach a pair of sections missing. At the top, Essential Phone style, there's a gap for the front-facing camera. At the bottom, meanwhile, there's a second gap into which the combination fingerprint sensor and home button is positioned.
Sharp says that, while the Aquos R2 Compact does have face authentication, it still felt it needed to make sure there was a fingerprint sensor too. It also wanted to make a phone that could be comfortably used with one hand. At 64mm wide, it's considerably narrower than an iPhone XS, for example. The fingerprint button also works as an application switcher.
Despite the dimensions, the Aquos R2 Compact doesn't sacrifice on performance. Inside there's Qualcomm's Snapdragon 845 chipset with 4GB of memory and 64GB of storage. The camera is even more impressive, packing in 22.6-megapixels on the rear with an AI auto function to automatically adjust settings according to scene type, and optical image stabilization. The front-facing camera pack 8-megapixels and a portrait mode.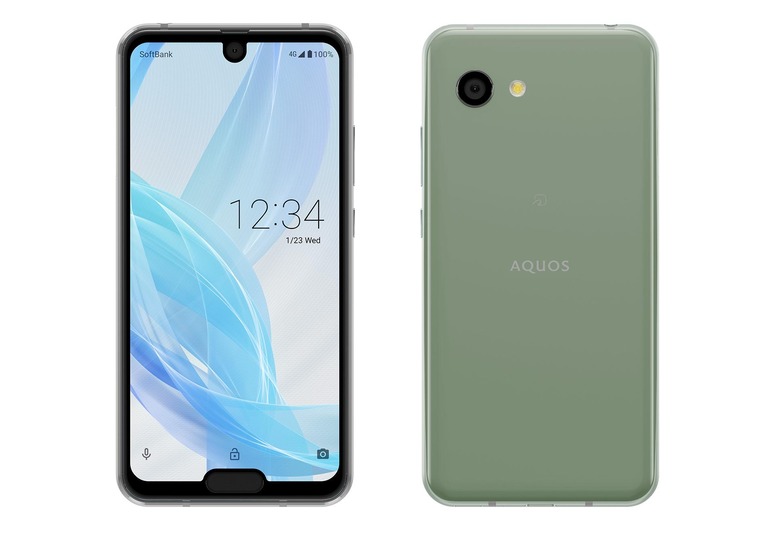 It's IPX5/8 waterproof and IP6X dustproof, and Sharp has squeezed in a 2,500 mAh battery despite the 135 gram weight. There' a microSDXC card slot, USB Type-C, and even a 3.5mm headphone jack. It'll run Android 9 Pie, and the screen supports HDR10, Dolby Vision, VP9, HLG, and YouTube HDR.
Clearly, the idea of two notches is going to turn some off. All the same, the idea of making a slim, lightweight phone that's expressly designed for one-handed use could also have a lot of appeal. There are plenty of people frustrated by just how large the typical smartphone has become, but who aren't onboard with such a cut-down experience as, say, the Palm phone offers. The fact that this Sharp handset bucks the usual trend where smaller handsets mean compromised specifications is another big advantage.
Sadly for those who feel that way in the US, there's no sign of a launch outside of Japan at this point. SoftBank will be offering the Aquos R2 Compact there, in Smoky Green, Deep White, and Pure Black, come January 2019.