Sharp AQUOS DX2-Series LCD HDTVs With Integrated Blu-Ray

Sharp Japan have unveiled their latest range of AQUOS HDTVs, each packing an integrated Blu-ray player.  The DX2-series LCD displays range in size from 26-inches to 52-inches and have a slot-loading Blu-ray drive in their right-hand side; they also support BD-Live and IPTV via an ethernet connection.
The range kicks off with two HD-Ready sets, the LC-26DX2 and LC-32DX2, packing 1,366 x 768 resolution panels, then rises through the Full HD LC-40DX2, LC-46DX2 and LC-52DX2 each with 1,920 x 1080 panels.  Contrast on the former two is 7,000:1, while on the latter three it's 15,000:1; there are also two HDMI ports on the 26 and 32 inch sets, rising to three on the 40, 46 and 52 inchers.
All five sizes will land in Japan on September 10th, with pricing yet to be announced.  Also unknown is the release date in the US or Europe.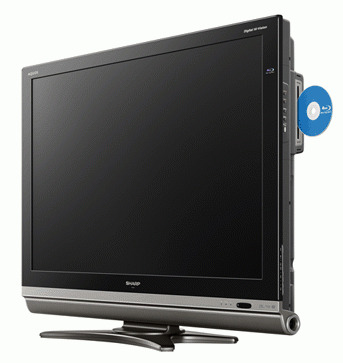 [via Akihabara News]