Sharp AQUOS 8K TV launch wants you to toss your 4K set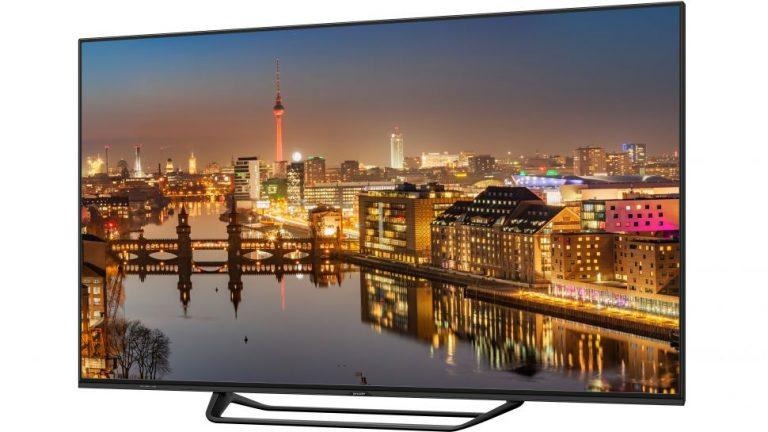 Even though most of this week's announcements have come from IFA 2017, Sharp decided to strike out on its own by making its big reveal in Shanghai. At that event, Sharp announced the launch of its new 8K AQUOS TV. Though this is technically a global roll out, the regions in which the AQUOS 8K TV is launching are limited to just four for now.
This new AQUOS 8K TV is actually just one part of Sharp's 8K ecosystem strategy, which was outlined during today's event. Sharp plans to develop products for 8K film shooting and content editing, along with storage and broadcasting. Make no mistake, Sharp is looking to blaze a trail when it comes to 8K, which is a big part of the reason why we're seeing this TV launch before it probably needs to.
After all, adoption of 4K TVs is still fairly low, and even though those sales may be accelerating, there remains a limited amount of 4K content. We're seeing the industry shift quickly, however, with 4K Blu-Rays becoming more popular and the Xbox One X, PS4 Pro, and enthusiast PC crowd bringing 4K gaming to the forefront. Still, even though 4K is becoming "a thing" within enthusiast circles, there probably won't be much reason to upgrade to 8K for quite some time.
In any case, if you decide this 8K TV is for you, it sounds like you're getting quite the piece of hardware. Sharp has outfitted this TV in aviation-grade aluminum, and the TV features a soundbar that boasts four-high power speakers and two groups of woofers. Sharp promises an "excellent" contrast ratio and wide color gamut, along with compatibility with both Dolby Vision HDR and BDA-HDR.
The 70-inch TV doesn't have a firm price yet, but Sharp told Nikkei Asian Review that it will probably have a starting price of around 1 million yen when it launches in Japan. That translates to right around $9,000 here in the US, so be prepared to shell out an absurd amount of money if you want one of these sets. There's no word on a US release just yet, but we should see it launch in Shanghai, Tokyo, Taiwan, and Berlin by the end of the year.