Sharp 507SH is Japan's first (and only) Android One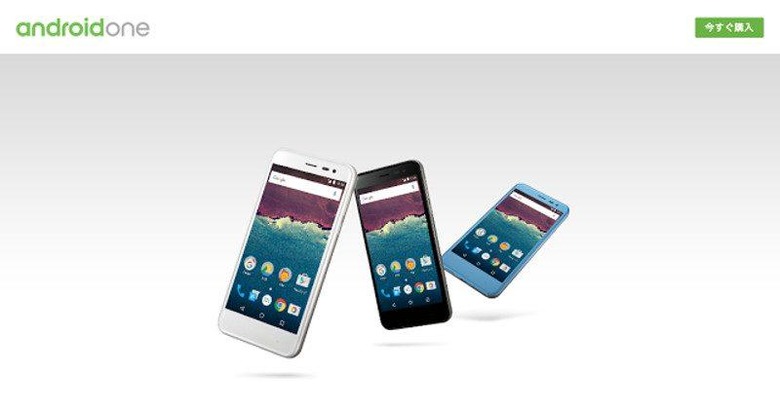 Back in 2014, Google launched the Android One program as a sort of mix between Nexus and Google Play Edition devices meant for emerging markets. In a nutshell, that meant OEMs have more freedom to design smartphones to their liking while still getting the software and update benefits of a Nexus. While originally intended for emerging markets, like India for example, it seems that it has now outgrown that limitation. Japan, which is hardly an emerging market, has just gotten its first, and so far only, Android One device, the Sharp 507SH.
Sadly, this is not the sharp-looking (pun totally intended) Aquos Mini SH-M03 that was announced just a few days ago. That one barely had any bezels and sported almost high-end specs. Almost. This Sharp Android One smartphone isn't shy about flaunting those thick borders, but make no mistake, this is no cheap underdog. OK, it's will probably be literally cheap considering it's an Android One, but, for whatever price it will have, it might actually be worth every yen.
The 507SH will bear a 5.0-inch 720p IGZO LCD display which is considered one of the (cough) sharpest LCD panels around. It is powered by an octa-core Qualcomm Snapdragon 617, sadly not the even higher 652. There's 2 GB of RAM and 16 GB of storage, thankfully expandable with a microSD card. The rear camera has 13 megapixels while the front one goes with 5 megapixels.
Despite the decent but low specs, the Shapr 507SH does have a few things to be proud of. For example, it has a 3,010 mAh battery, rather large for is size, that promises three days of battery life. It is also waterproof, up to IPX5 and IPX8, which still is a rarity among modern smartphones, especially entry-level ones. And, of course, being an Android One devices, it is guaranteed at least one major Android update and 18 months of regular updates.
The Shapr 507SH Android One will be available from Y!Mobile starting this month, no price tag revealed yet.
SOURCE: Google