Sharkoon Nightfall And Rebel9 Pro PC Cases Launch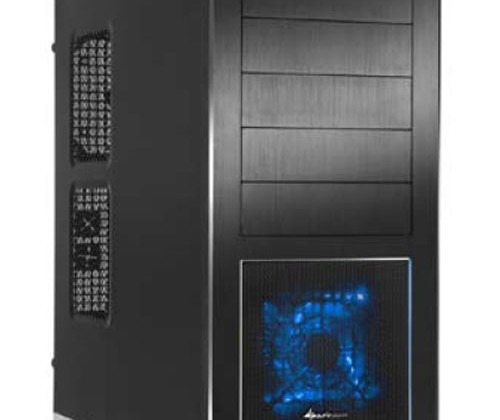 PC cases for gamers and enthusiasts are available by the droves and it seems like new designs are popping up all the time in an attempt to part the gamer with some of their hard earned money. Sharkoon isn't exactly a huge name in the enthusiast market, but the company has some interesting cases that it has debuted today including the Nightfall and Rebel9 Pro.
The Rebel9 Pro chassis is a midi ATX case with nine 5.25" drive bays, six of which are external. It has top IO ports with a pair of USB, and single eSATA, mic and headphone ports. The case is drilled on the rear for water cooling and has an integrated cable management system. Optional cooling fans can be added to the front, side, back, and top of the case.
The Nightfall is also a midi ATX case with five external 5.25-inch drive bays, five internal 3.5-inch bays, and top IO connectivity. The front panel of the case is aluminum and the air inlet has blue LEDs for style. The chassis is drilled for water cooling and has integrated cable management as well.