Sharkoon debuts new compact USB 3.0 HDD enclosures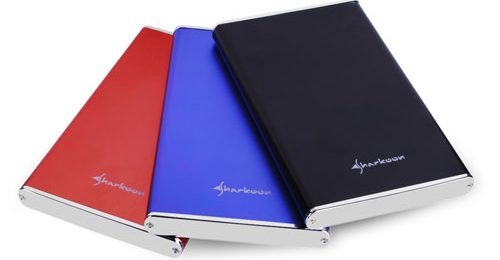 Sharkoon has some nice gear that I have covered before like that cool Bandit PC case that had the SATA dock on top for HDDs. Sharkoon is also big on enclosures to turn your old HDDs into external storage devices and the company has announced a new product today that is compact and fits into its Rapid Case series.
The new product is a USB 3.0 external drive housing that fits any 2.5-inch SATA HDD. The USB 3.0 connectivity allows you to use an extra drive for a blazing fast external storage solution with transfer speeds up to 5Gbit/s. The addition of the new case makes nine Rapid Case models.
The new case can be had in black, red, or blue colors and all three hues feature the same aluminum construction. The case measures 123 x 78 x 11mm and has an empty weight of 70 grams. The case ships with instructions, the USB 3.0 cable, and the screwdriver needed to mount your drive inside the case. Pricing for the USB 3.0 case is 22.99 euros.