Shadowgun multiplayer demoed on Transformer Prime running Tegra 3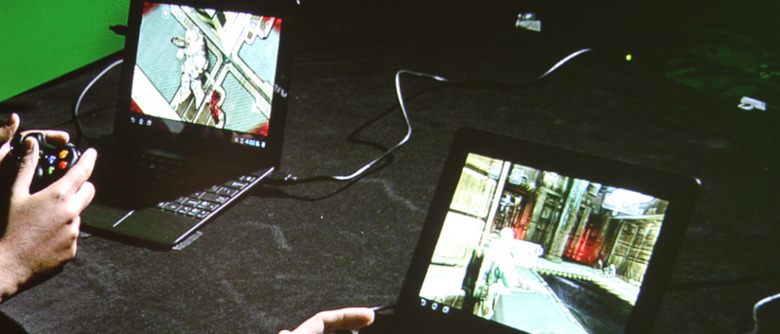 NVIDIA has shown off several elements of the Tegra 3 processor this week at their press conference at CES 2012, not least of all the now multiplayer first person shooter Shadowgun. Several of NVIDIA's best showed off the app working at full HD over wi-fi, no skips or cuts in the least. With controllers in-hand, this game was played from a set of three Transformer tablets and projected on the big screen via HDMI.
This is the first time we've gotten a look at a multiplayer game working on the mobile platform, and if it's certainly not the last time you'll see this application played by us. NVIDIA has embraced the Ice Cream Sandwich build of Android and now with this game, the Tegra 3 processor on the Transformer Prime is set to blow up.
Have a peek at our review of the Transformer Prime for a better look at what else the device is capable as well, and look for Shadowgun multiplayer in the very near future.