SHADOWGUN for iPad Review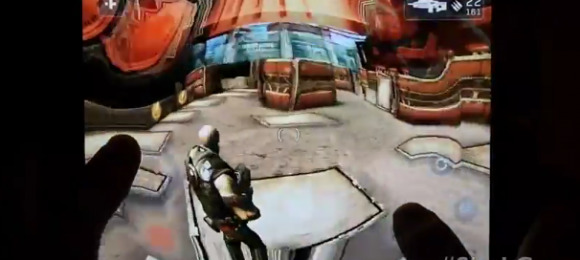 While this certainly isn't the first time we've had a look at SHADOWGUN – as it does sit pretty on more than one platform, it's definitely time we got down to business with a full fledged review for the iPad. This game is a third-person shooter game in which you control John Slade, an infamous bounty hunter hired to take out a hoard of devilish mutants and robots under the high-class title of SHADOWGUN. In this version of the game, you're working through a planet full of enemies with any weapon you can find, your best bet being a machine gun or your trusty shotgun for good luck – and with the new iPad with Retina quality display on your side, (reviewed in full here), you've got nothing holding you back.
What I'm going to do here is slightly outside the normal realm of game reviews since we've had several looks at this series of shooters before. The iPad version of the game also works on iPhone and iPod Touch, one download [in the iTunes App Store for $4.99] being all you need to get going. The game is abnormally entertaining and has been a consistent best seller since its original release. Have a peek at a basic hands-on with the game right here with the new iPad"
Next we've got this same bit of video compared to the Android version of the game which is an enhanced version made for NVIDIA's Tegra 3 processor – you'll see how the folks at Madfinger are dedicating themselves to continuing to see the game grow and change through this comparison alone. Note that these enhancements may well be coming to the iOS version of the game soon enough.
Finally have a peek at this same game being played side-by-side with the Transformer Prime again, this time running on the iPad 2. Notice the difference especially in the display quality compared to the new iPad and choose your destiny!
Have a peek at our SHADOWGUN timeline below to see the full gamut of good times the developers of this game have been presenting the world over the past year. Shoot em up from all directions!