Seth Rogen will play Woz in upcoming Steve Jobs film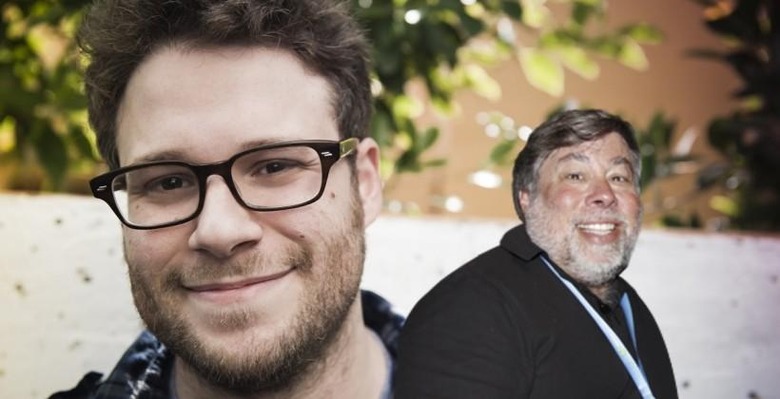 Christian Bale is a great decision to play Steve Jobs. The incoming biopic about the Apple co-founder is set to blow the pretenders (yes, you, Ashton) out of the water, and the addition of Seth Rogen will only enhance the experience. Variety is reporting that Rogen has signed on to play Steve Wozniak for the film, presenting as much of a true-to-life personality divide as we could have imagined. The movie is based on Walter Isaacson's book about Jobs.
Oddly enough, Rogen may not have a whole lot to do. The movie is set in three parts, all involving the backstage energy ahead of various Apple device launches. Unless there is a lot of back story, Rogen may appear lightly peppered throughout.
Just like Jobs and Wozniak, it's hard to imagine two different guys in Bale and Rogen coming together. The hyper-focussed Bale is a sharp contrast to the driven-but-loose Rogen, which probably melds nicely with the real-life guys they're playing.
Though it's hard to imagine how Rogen will make a significant impact, the movie is directed by Aaron Sorkin. That likely means a dialogue-heavy script, full of punchy quips and sharp wit. There might be nobody better than Rogen for that.
Source: Variety