Seth MacFarlane's 'The Orville' renewed for Season 3 at Fox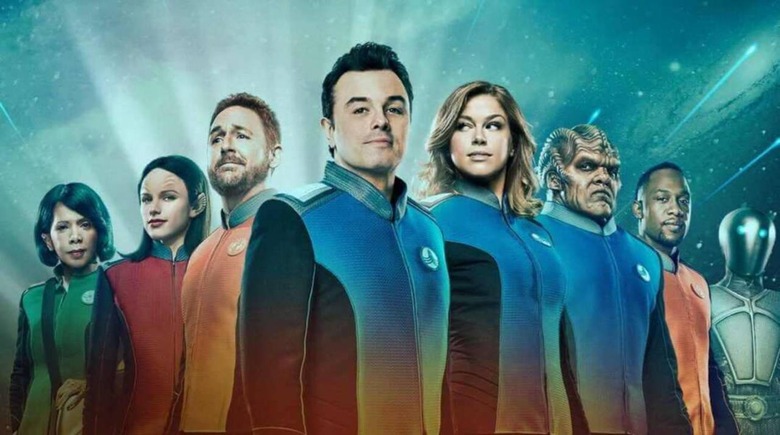 Hit science fiction comedy series The Orville has been renewed for a third season at Fox, the team has announced. The show first debuted in September 2017 as an unusual, amusing alternative to the increasingly stale prime time television lineup. Viewers can expect a return of the show's core cast and their lives on the U.S.S. Orville.The Orville was created by and stars Seth MacFarlane, creator of hit adult animations Family Guy and American Dad. The show, which is clearly inspired by Star Trek, is set 400 years in the future and revolves around the crew — both human and alien — of an exploratory spaceship called the U.S.S. Orville.
MacFarlane plays the character Captain Ed Mercer, a divorcee whose ex-wife is assigned to his ship as First Officer. The series is MacFarlane's first live-action show for television, and it has proven popular with a wide demographic. According to Variety, the show average 3.16 million live viewers during its second season.
The Orville is broadcast on FOX, the same network behind MacFarlane's animated comedies, and it is also available to stream on a number of platforms, though you'll have to purchase the content individually if you get it outside of Hulu, which offers the entire series.
This is the latest show to get a renewal announcement, following confirmation from Netflix that it will be bringing back The Umbrella Academy for a second season and news from Hulu that it'll be bringing a third season for Future Man. In February, we also learned that Brooklyn Nine-Nine has been renewed for Season 7.