Sephora touts in-store iPad displays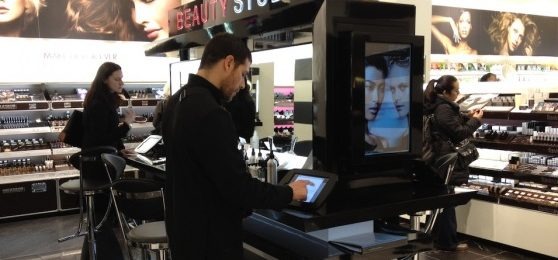 Cosmetics retail giant Sephora says that its customers are incredibly likely to be Apple fans, and as a result it is setting up custom iPads in stores that run a proprietary app that can't be found anywhere else. The idea is to help consumers by giving them the very latest customer reviews and information at the point of sale.
Sephora says that after it launched its mobile website, nearly 70% of traffic came from the iPhone, a pretty impressive number given that Android dominates the mobile landscape in terms of sheer handset volume. The company has also released apps to the iTunes App Store, but the one that's available in the special in-store iPads is not available for download.
This isn't the first time iPads have been used to help generate business on the sales floor. Mercedes-Benz has been offering the device to the sales staff on the floor of its dealerships, enabling them to get instant answers to questions as well as to begin the closing process before the customer even walks into the sales office. The in-store iPads have been rolled out to 20 Sephora locations throughout the country.
[via VentureBeat]