Sennheiser unveils "fashionable" MOMENTUM on-ear headphones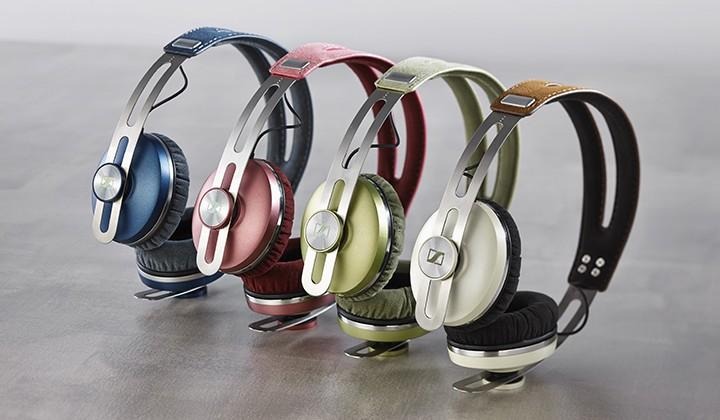 Sennheiser has announced some new additions to its MOMENTUM line of on-ear headphones, this time with pastel colors rather than the black headphones it currently offers. The redesign is aimed at those seeking fashionable accessories, and has been launched in conjunction to images taken by photographer Alexander Gnädinger and three fashion bloggers.
The new headphones are being offered in lighter pastel shades than other headphones in the line, among them being blue, green, pink, and an ivory-like color. The colors are designed to be "subtler" than some of the more bold fashion-oriented audio accessories offered by other headphone makers. This is to fit better with current fashion trends, says the company.
As part of the advertisement campaign for the company, the headphones are being showcased in photographs taken under the direction of fashion bloggers Luke Todd, Haleigh Walsworth, and Anna Frost. Said the photographer, Alexander Gnadinger, "It was very interesting to work with the three different bloggers, to look at them, learn from them, work with their style and then jointly create a personal portrait, related to fashion, music and the new Sennheiser headphones."
The earpads and headband for these new MOMENTUM offerings are made from what Sennheiser calls a luxury material – Alcantara – also used by some automotive upholsterers, for reasons being attributed to durability, softness, and allowing for air flow. The earpads are designed to help isolate the audio being listened to from ambient sounds from the environment. Meanwhile, the sliders are made from stainless steel.
Sennheiser states that the design-centric focus of this new line of headphones does not impact the audio quality offered by it, however, assuring customers that audio is the same quality as offered by its other products. Says the maker, the audio produced by the MOMENTUM pastel offerings is "rich, detailed, and with a slight bass emphasis."
SOURCE: Sennheiser