Sennheiser shows off its high-end IE 800 earphones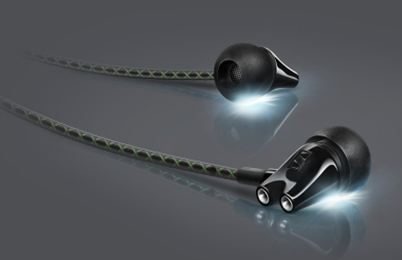 Looking for a good pair of earphones and have a ton of cash to burn through? Sennheiser has you covered with its IE 800 earphones, which are being touted as having "the most innovations per square millimeter." According to Sennheiser, these earphones can compete with the rest of the company's high-end portfolio, and we're tempted to believe it.
That's because, for starters, these earphones sport a frequency response of 5 to 46,500 Hz, allowing for a "lifelike sound image." The hardware in these earphones is held in a ceramic housing, and as you can see from the image, the have quite a nice-looking finish. The star of these earphones is the Sennheiser-developed Extra Wide Band (XWB) driver, which comes in at only 7mm in diameter and provides excellent sound quality with perfect timing.
Also included in this package is Sennheiser's new vented magnet system, which is meant to bring distortion to a minimum. "The oscillating motion of the diaphragm produces an air flow in the magnet system housing that causes the diaphragm to wobble slightly," said Senior Acoustic Engineer Axel Grell in a company statement. "By positioning two precisely defined vent holes in the housing directly under the magnets, we can cause the air to flow in a specific direction. This minimises the wobbling motion of the diaphragm and reduces total harmonic distortion to less than 0.06 percent."
Sennheiser also claims to have solved the problem of masking – which is when low-volume frequencies are masked by louder low-frequency sounds – through the use of a new absorber. These absorb all of the extra energy from the loud low-frequency sounds, allowing users to hear all of the frequencies without having to worry about masking. Sennheiser has also developed new oval-shaped ear adapters that allow for a better fit, but the company also includes the more common round ear adapters should you decide that you prefer those.
They sound pretty impressive at the end of everything, but you'll be handing over a hefty chunk of change if you want to get your hands on the IE 800 earphones. They come in at $999.95, so only those who are very serious about sound quality need apply. They'll be available in the US "later this fall" but other that, we don't have a solid release date. Are you going to pick up a pair of these, or are they a little too expensive for your tastes?