Sennheiser Presence Mobile Series Business Headset Launches With SpeakFocus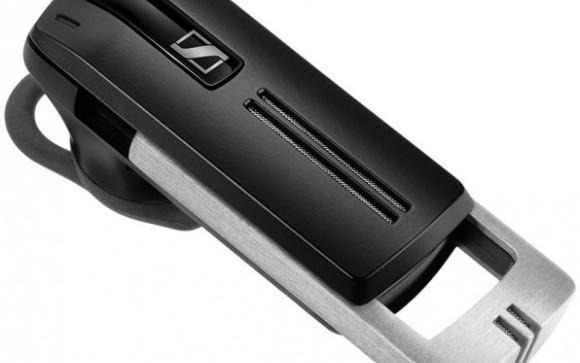 Sennheiser introduced its new Presence line of mobile headsets this past summer, doing so with a pegged launch date of August 1. Today the company has announced the availability of the Presence mobile headset, bringing with it some functionality that makes it convenient for business users and features to guard against quality problems typical to some headsets.
As far as specifications go, the Presence mobile headset offers Bluetooth 4.0 connectivity, as well as a plug-and-play USB dongle for computers that don't have integrated Bluetooth support. There are three digital microphones on board, and the range goes up to 82 feet, depending on conditions. The battery life, meanwhile, clocks in at up to 10 hours, and the overall weight is 13 grams.
Beyond this, the headset offers WindSafe technology, which is designed to cut down on wind noise for those on the receiving end of a call. Such is achieved using the three different microphones, processing the audio to create the best overall quality. There's also SpeakFocus, which is designed to detect the caller's voice while filtering out other background and ambient noises.
Said Sennheiser's President Andreas Bach, "With the evolution of the modern enterprise towards more flexible, agile working practices that allow people to work remotely and across multiple locations, there is a need for a high-quality headset solution that can meet these demands. PRESENCE™ Mobile Series incorporates Sennheiser's latest innovations – the SpeakFocus™ and WindSafe™ technologies – providing users with outstanding sound quality and performance they will appreciate wherever they are."
SOURCE: Yahoo Finance