Sennheiser PC 373D PC gaming headset rocks 7.1 Dolby Surround Sound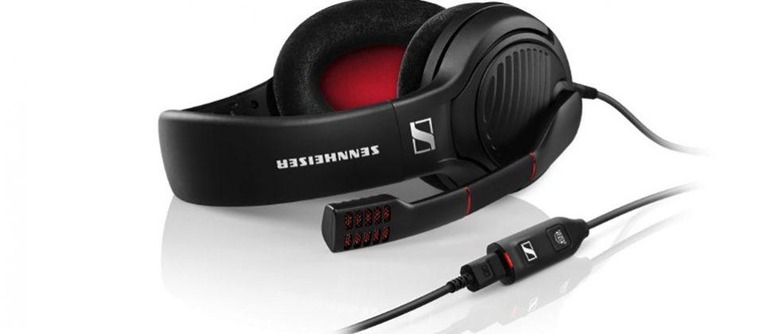 Sennheiser is an audio device maker who has a new product aimed directly at the PC gamers out there called the PC 373D. This over the ear gaming headset has an open acoustic design and delivers 7.1 Dolby Surround Sound. The headset also has a sensitive noise-cancelling microphone to pick up your voice for in-game chats.
"The PC 373D incorporates a host of impressive sound and design upgrades for the ultimate PC gaming experience", says Tim Völker, Director Sales & Marketing Gaming at Sennheiser Communications A/S. "As the successor to our popular PC 363D, it is the definitive choice for gamers seeking to be fully immersed in their gaming sessions and that demand a very high quality surround sound level."
To facilitate the surround sound the headset comes with a dongle that connects to the PC to optimize the sound quality for gaming, music, and other uses. The surround sound system is simulated and is able to create a compelling surround sound experience from only two speakers. The dongle has a Dolby button that activates the surround sound mode. The headset also has an eSports mode and an off setting for neutral sound performance.
The headset has volume control integrated into the right ear cup complete with a mute for the mic activated when you raise the boom arm. The noise-cancelling tech will eliminate background noise while you are gaming. The ear cups are deep and padded with XXL plush velvet ear pads to maintain comfort with longer gaming sessions. The ear cups are also open to allow airflow to keep you cool. The padded headband helps keep your head comfortable. The PC 373D will launch this month at a price of 249€ in Europe.
SOURCE: Sennheiser