Sennheiser HD 2 and HD 4 lines launch with 7 headphones models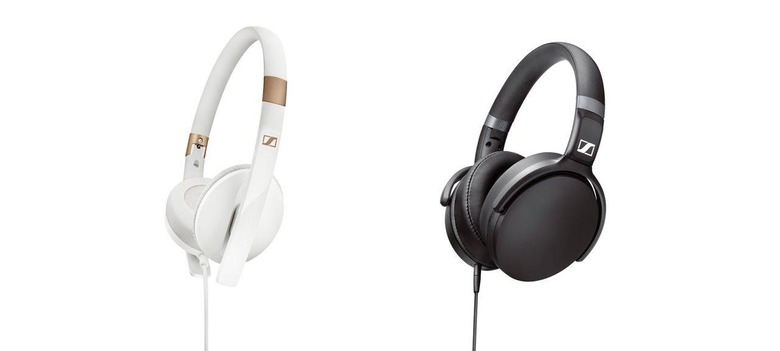 Sennheiser has launched two headphones product lines, the HD 2 and the HD 4. Both lines bring a few new headphones models with them, with Sennheiser describing all of them as 'portable headphones.' In total, the two product lines bring the HD 4.20s, the HD 4.30i, and the HD 4.30G, as well as the HD 2.10, HD 2.20s, HD 2.30i and the HD 2.30G. The HD 2 line is described as minimalist and clean, while Sennheiser says the HD 4 is bass-driven.
The HD 4 product line consists of closed-back, around-ear headphones with a smooth cup design and distinctly Sennheiser headband. These headphones use the maker's transducer tech, and are promised to offer a high level of clarity and sound balance while presenting "bass-driven acoustics." All the models in this line feature foldable headbands, while the HD 4.30i and HD 4.30G models in particular also come with a storage pouch and can be had in white instead of black.
The headphones' single-side cable feature inline controls and microphones for taking calls; the two higher-end models, the 4.30i/G, also feature an extra in-line control for adjusting music volume, assuming you're using them with an Android or iOS device.
If you're looking for something a little smaller, there's the HD 2 range, which has four headphones models. Sennheiser says these headphones are designed for everyday life, featuring a "minimalist" design that is available in both white and black colors. Sennheiser promises the smaller size doesn't require a compromise in sound quality, offering 'great bass.'
All four models feature a foldable headband, while the HD 2.30i/G models also include a storage pouch. The 2.20s model only has a single-button remote control with microphone for taking calls, while the 2.30i/G include a three-button control for also controlling music playback.
Sennheiser plans to launch the headphones this month.