Sennheiser GSP 600 Gaming Headset: Better Bass And Ultra-Deep Memory Foam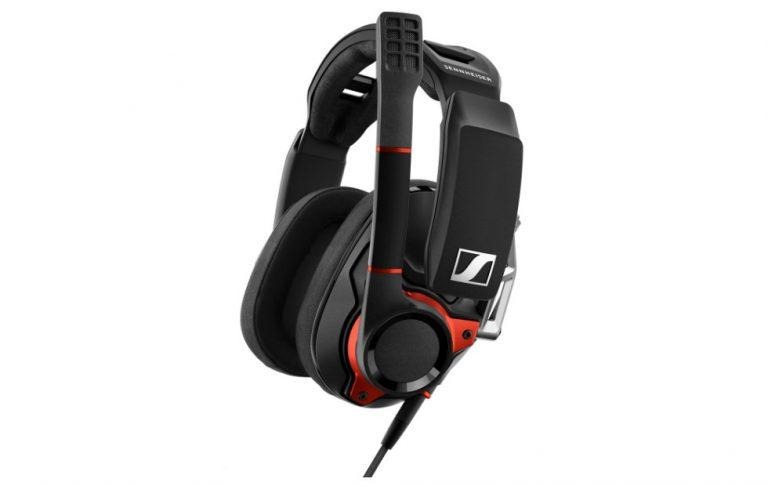 Sennheiser has a new gaming headset called the GSP 600. This model builds upon its GAME ZERO model, offering gamers improved audio and a better microphone experience, as well as enhanced durability and better comfort. The model features a modest design, at least as far as gaming headsets go, with an all-black scheme featuring red trim and somewhat angular components.
The Sennheiser GSP 600 gaming headset features a microphone on a hinged arm, as well as memory foam cushions and a design that better blocks ambient sounds. As well, Sennheiser says this model's updated design helps prevent noise from leaking, which results in a better bass experience than you'd get with the previous model.
The latest gaming headset features aluminum voice coil speakers that have a better sub-bass range, a "warm deep bass" that Sennheiser says complements the "well-controlled" mid-range frequencies. The microphone, meanwhile, is on a boom arm that automatically mutes the audio when lifted, making the GSP 600 particularly convenient during casual use.
A voice control wheel is integrated into the ear cup for easy access, while the overall construction is ergonomic and designed for comfort. Sennheiser used a suede-esque material to prevent skin sticking during prolonged or intense gaming sessions; the headset is also made to be breathable.
As far as construction goes, Sennheiser also uses a new metal hinge system that is better suited to a wider range of face shapes. The GSP 600's headband features the maker's Adjustable Contact Pressure feature, which is customizable to keep the fit secure but not tight.
The headset can be used with macOS and Windows PCs, plus the big gaming consoles. The model launches the end of this month for $249.95 USD.