Sennheiser GSP 370 wireless gaming headset offers 100-hour battery life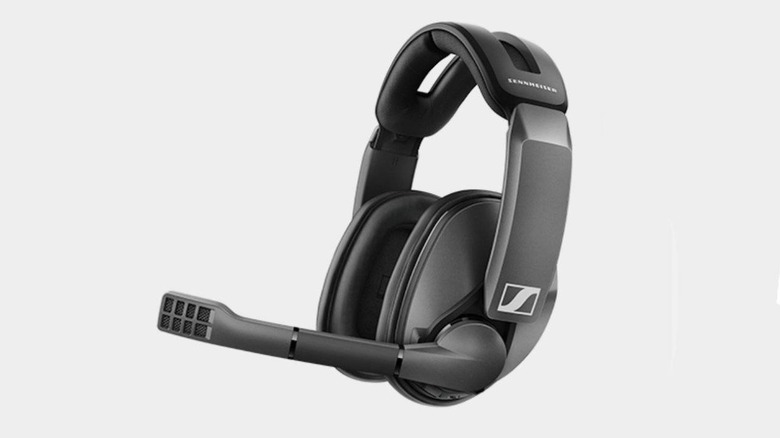 Sennheiser has launched its new GSP 370 wireless gaming headset, a model sporting an over-ear design and ultra-long battery life. The new model is compatible with PC and Mac, as well as the PlayStation 4 console, making it suitable for the majority of gamers. Among other things, Sennheiser says players can expect up to 100 hours of battery life per charge, as well as low latency despite the wireless connection.
The Sennheiser GSP 370 is designed specifically for gamers, though it doesn't have the childish design many manufacturers use for their gaming accessories. The model features an infinity volume wheel on the side for manually adjusting the volume level, as well as a broadcast-quality microphone on an adjustable boom arm.
The company says this noise-canceling microphone is designed to minimize background noises — it also can be muted by lifting the boom arm away from the user's face. The model likewise features built-in digital sound processing, support for the Sennheiser Gaming Suite on Windows, and what the company claims is 'exceptional bass performance.'
The GSP 370 features memory foam cushions on the ear cups, as well as a padded headband that the company says was designed to reduce pressure on the user's head. The ear cups are attached to the headband using ball-joint hinges that enable the cups to automatically reposition to the ideal angles for the wearer's head.
Other features include a 20 – 20,000Hz frequency response for the headphones, 100 – 6300Hz frequency response for the microphone, and an included 1.5m charging cable for recharging the headset. The model is available to order from Sennheiser now for $199.95 USD.