Sennheiser Ambeo headset with 3D audio recording will include Apogee tech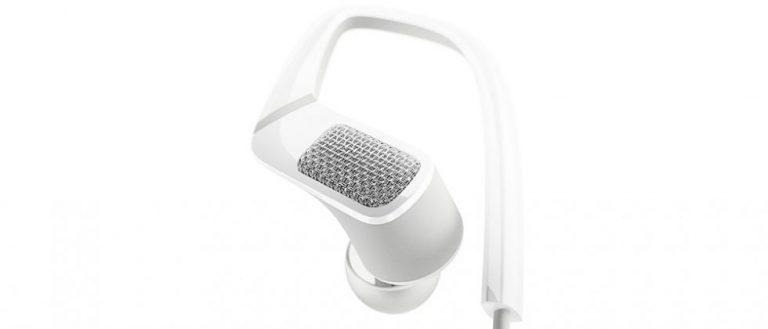 During CES 2017, Sennheiser took the wraps off a unique pair of earbuds that feature microphones built into the ear pieces for binaural audio recording. While binaural audio is nothing new, the ability to record it has largely been limited in the consumer world. Sennheiser's Ambeo Smart Headset aims to change that by making so-called '3D audio' (binaural) recording as easy as putting in earbuds, and now the company has announced that Apogee tech will be used to refine the headset.
Binaural recording has traditionally involved two separate microphones placed apart from each other, with the distance between them being about the same as the distance between a person's ears. The idea is to record audio as it is heard by a person as if they were in the room with the noise; by merging the two microphones' audio together, the resulting '3D' audio sounds more realistic than something recorded with one microphone.
For the average consumer, recording this binaural audio usually meant strapping two microphones to a mannequin head, then using software to later merge the two audio files into one. That is time consuming and complex, and thusly enters Sennheiser's new Ambeo Smart Headset. With this, one microphone in each ear bud means users can record 3D audio with their smartphone, no post-processing necessary.
While binaural audio is usually enjoyable to listen to in and of itself, there's a new world of opportunity for it: namely the virtual world. VR applications viewed using VR headsets benefit greatly from 3D audio, which allows users to experience the setting in a more realistic, highly spatial way. As one example, someone watching a video in VR that was recorded with binaural microphones means some audio will sound closer and some further away, as well as some nearer to one ear than the other.
Sennheiser recently announced that its Ambeo will feature a 'premium A/D converter' from Apogee, as well as a mic preamp and SoftLimit, the latter of which works to optimize the recoding levels. This applies to the Lightning version of the headset for iOS devices — Sennheiser previously said there will also be a USB-C version for Android devices. Pricing and launch date aren't yet known.