Self-driving demolition derby: Delphi says it was cut off by Google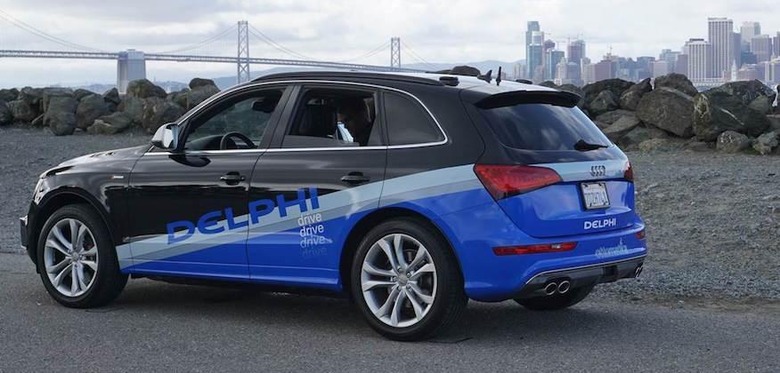 Consider this the first call to battle between Silicon Valley's self-driving vehicle titans! Delphi Automotive, best known for their Audi Q5 that became the first automated car to drive coast-to-coast, has that it nearly had a collision with one of Google's self-driving prototypes earlier this week. And it was totally Google's fault! But that's surely not the road rage talking, right? Thankfully there was no accident — it was merely a close call — but it is believed to be the first time two automated vehicles have been in such a situation.
The incident took place on Tuesday of this week, on a road in Palo Alto, California. John Absmeier, the director of Delphi's Silicon Valley lab, says he was a passenger in their vehicle when they nearly hit Google's. Delphi's Audi Q5 was apparently starting to change lanes when it was cut off by a self-driving Lexus RX400h operated by Google.
Joking aside, this is actually a pretty interesting situation that puts autonomous vehicles to the test. What happens when another driver doesn't follow the rules? Delphi says its car, which is loaded with lasers, cameras, and radar paired with computer software to detect other vehicles, immediately aborted its lane change as a result of the Lexus.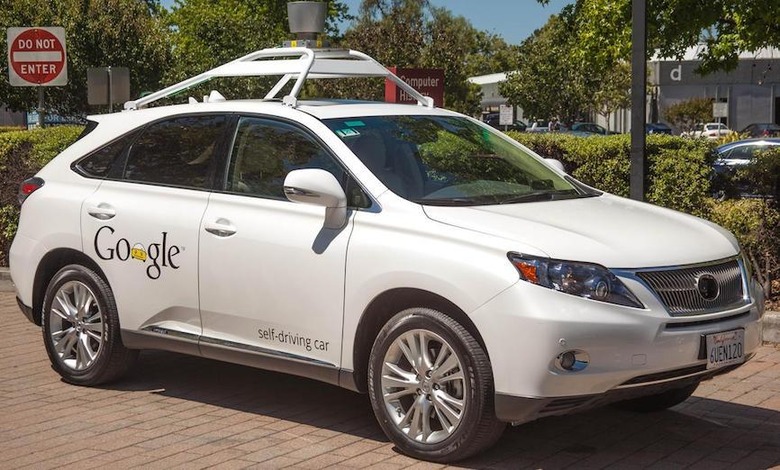 Just this week, Google began testing its self-driving cars, which use the same software as the Lexus prototype, on California's public streets. Also, there have been a number of collision incidents between an autonomous vehicle and a car driven by a person, however California's DMV has revealed that in most cases it wasn't the automated car's fault. They were often stopped at an intersection, for example, and then rear-ended by another vehicle.
Google has yet to comment about the incident with Delphi's car, which is unfortunate, as from a development/prototype perspective, it seem important to not only discuss but test how these autonomous cars will react in such situations. If these are to become the future of consumer vehicles, what's going to happen if they come across another car, automated or not, that is cutting off or tailgating other drivers?
SOURCE Reuters