Seinfeld will make its streaming debut on Hulu this June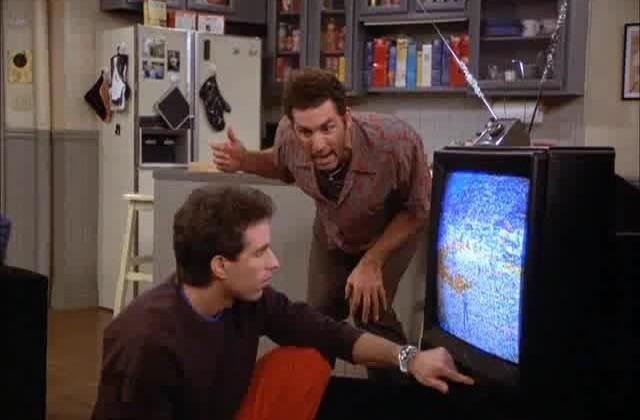 'What is the deal with streaming? Is it Internet? It's definitely not TV.' Whatever the Jerry Seinfeld in my head who just set that joke up thinks it might be, all episodes of Seinfeld will be made available for streaming soon. Sony has licensed Seinfeld exclusively to Hulu for on-demand watching, which will debut on the service in June. Terms of the deal were not disclosed, but a previous rumor put the per-episode licensing fee north of $500,000 per episode.
Talk of Sony shopping Seinfeld around to streaming entities first popped up in March, where we quickly learned Netflix wasn't in the running. The reason was said to be Sony's asking price, which Netflix just can't swing after paying nearly as much to get the on-demand rights to 'Friends'.
Craig Erwich, SVP, Head of Content at Hulu, said "There's no question that Seinfeld has played a major role in TV history, which is why we cannot wait to make all episodes of the series available to stream for the first time ever on Hulu. Whether you are an existing fan who just wants to relive your favorite moments over and over again, or are a new viewer who wants experience Seinfeld from the very beginning, Hulu will now be your destination to stream what has been dubbed as one of the greatest shows of all time"
If you're a bit put off by Hulu's exclusivity, don't be. Though they've got the inside track, the actual language of the announcement has a silver lining. Seinfeld will make its streaming video on-demand debut on Hulu, which tells us it could pop up elsewhere later on.