Seiku's 4K 50-inch TV hits shelves at a low $1,299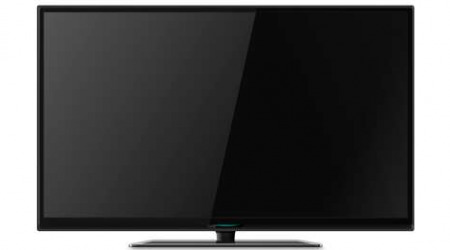 The steady upward trot of technology has brought us to the trailhead of 4K TVs, which brings ultra-high-definition video to your living or media room, but not without a price tag to match. Such is not the case with Seiku's 50-inch 4K TV, which is now available for a price tag you'd expect to find on regular HDTVs: $1,299. We've got a run down of its specifications after the jump.
The television is available from TigerDirect, and is from a maker not previously seen in the United States, meaning you're going to have to take a risk if you plunk down the cash for this ultra-cheap ultra-HD device. It'll likely be a couple weeks, at least, before any substantial amount of reviews hit the web to get an idea of the television's quality and other relevant aspects.
Still, if you're willing to take the chance, what you'll get is a 50-inch 4K HDTV with an LED backlight and a resolution of 3840 x 2160. Seiku touts the unit as having minimized pixilation and smooth video via a 120Hz refresh rate and 6.5ms response time. The contrast ratio comes in at 5000:1 for deep blacks and bright white colors.
The television utilizes a widescreen 16:9 aspect ratio, and has a few different video connection options, including VGA, composite, component, and three HDMI ports. There's a stereo mini-jack for headphones and coaxial digital audio, as well as two integrated speakers. All the specs point at it being a nice television set, and that aside, at this price, you really can't beat giving it a shot if a 4K TV is on your wish list.
[via Engadget]